FECH ARTIST PAGE
Cross O'er
Website: https://www.crossoer.com/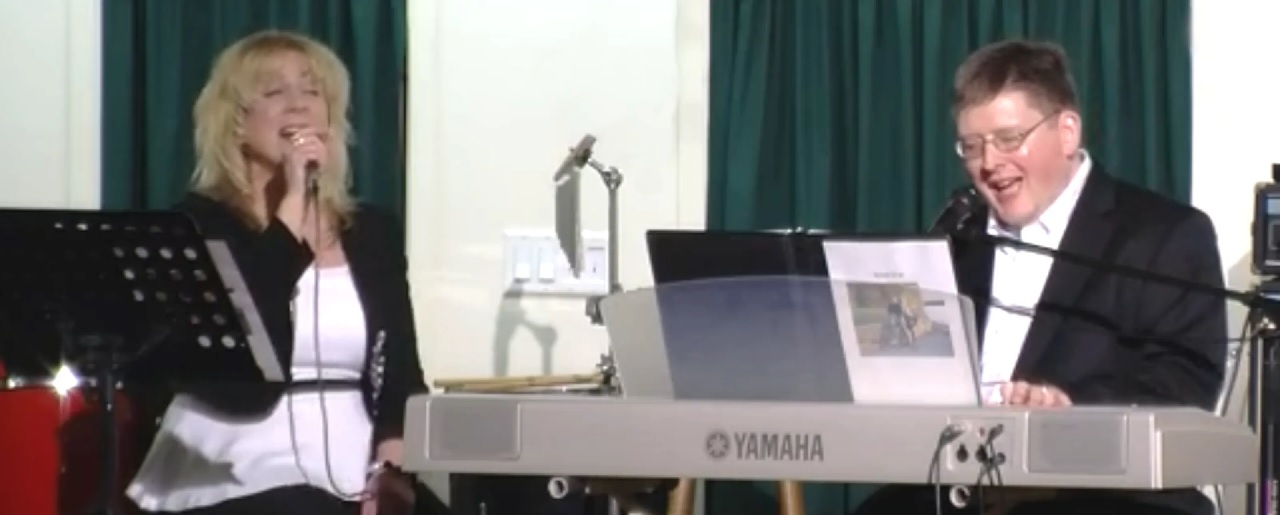 Cross O'er is Massachusetts-based Pianist and producer David Niles, joined by singer/songwriter lead vocalist Terri Gary. Meeting in 2014, they combined their solo acts to become a music duo. They express their love and gratitude to Jesus Christ by writing songs that convey a message. Themes of Christian music include praise and worship, Christian pop, traditional hymns, and songs of original content.
FECH ARCHIVE VIDEOS [CLICK on the DATE to OPEN the FACEBOOK VIDEO]
DATE TIME DESCRIPTION
2023-10-28 1:32:35 Cross O'er
2022-11-26 1:38:03 Cross O'er
2020-12-26 1:17:16 Cross O'er
The Fire Escape, 159 Washington Street, Weymouth, MA 02188, TEL: (781) 888-2126
Hosted by: Worthy of Praise, 3300 Octavia Street, Raleigh, NC 27606, TEL: (919) 233-1770
© 2022-23 Fire Escape Ministries, Inc.