FECH ARTIST PAGE
John Polce
Website: http://www.johnpolce.com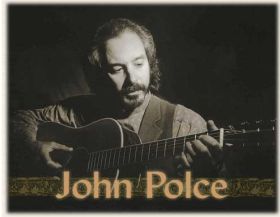 In 1974, after several years as a successful secular artist, John experienced a series of life-changing events that would transform his career, family, and ultimately his heart. Since then, he has traveled across America and abroad to bring his songs and his story wherever he is invited. In this "era of evangelism" it is John's hope that the young and the old, the rich and the poor will discover for themselves, perhaps for the first time, the tender mercy of the God who made us all.
The Fire Escape, 159 Washington Street, Weymouth, MA 02188, TEL: (781) 888-2126
Hosted by: Worthy of Praise, 3300 Octavia Street, Raleigh, NC 27606, TEL: (919) 233-1770
© 2022 Fire Escape Ministries, Inc.