FECH ARTIST PAGE
Mike Boucher & South & Main
Website: http://www.musicalmike.net/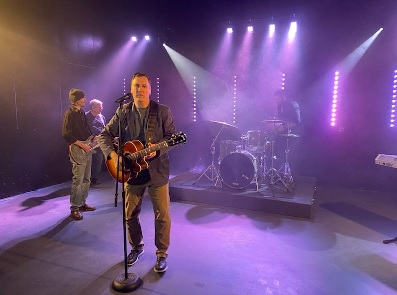 Mike Boucher is an accomplished musician and has been playing professionally in the Massachusetts South Shore since 2004. Mike and his band, South and Main, have successfully provided musical entertainment for events as small as back yard barbecues to events as large as the Jimmy Fund Scooper Bowl at Boston City Hall Plaza and everything in between.
Mike covers the most popular adult contemporary music that will lift your spirit, as well as originals written from the heart. The music that Mike plays will always have a positive message and is appropriate for all ages.
FECH ARCHIVE VIDEOS [CLICK the DATE to OPEN the Facebook Video]
DATE TIME DESCRIPTION
2021-06-12 1:23:57 Mike Boucher and South & Main
2019-03-16 MISSING Mike Boucher and South & Main
2017-02-09 MISSING Mike Boucher and South & Main
The Fire Escape, 159 Washington Street, Weymouth, MA 02188, TEL: (781) 888-2126
Hosted by: Worthy of Praise, 3300 Octavia Street, Raleigh, NC 27606, TEL: (919) 233-1770
© 2022-23 Fire Escape Ministries, Inc.